So you endulged and purchased a new Nintendo Wii U for Christmas or even got one as a present. Or did you visit your local Game emporium and ask for one of those Wii U 's for your Wii Console.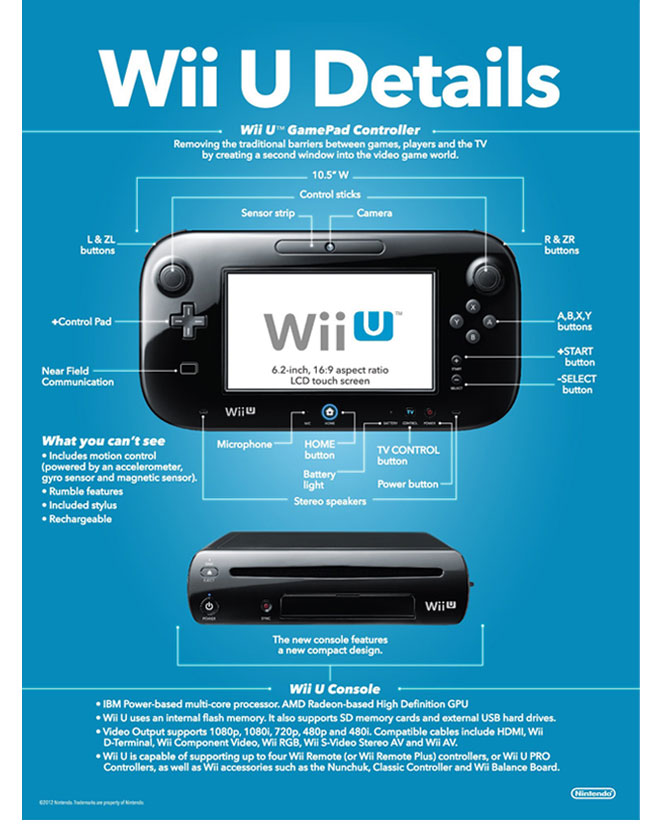 Nintendo Poster for Wii U ,Copyright Nintendo 2012

This is the underlying factor in the sales for the Wii U console i feel, many people just don't know about it. It's a problem SEGA of Europe made with the Dreamcast , by having stupid TV adverts that showed nothing ,but a man having his hair cut or some other stupid scene ,only to be left at the end with this peace of hardware and a Blue Swirl on your screen ,No Sega signs in place ,then what did they do? ,they spent the rest of their budget sponsering Arsenal football club ,what a waste of time.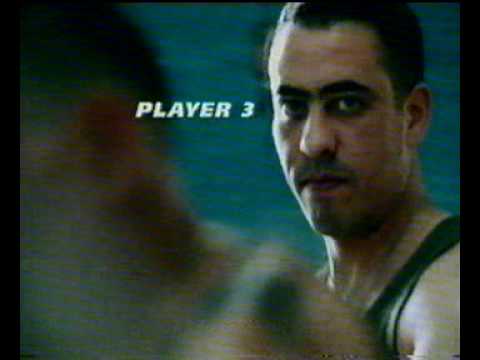 Damn ! I hated the UK Dreamcast adverts. what was this guy seliing again?

OK Nintendo's new Wii U may not have the greatest launch games only a couple are exclusives and quite a few of the others are poor relations to thier PS3 and 360 counterparts.
But saying that the good titles are good, and the inovation of the game pad is a unique game play revalation that many are forgetting. Being able to play a good proportion of the games on the Game Pad when the TV is in use by others is a master plan and one Microsoft and Sony should not scoff at.
Sega have released a definitive version of the Sonic Racing Transfromed on the console which surpports up to five players on the console ,with one using the game -pad as a screen.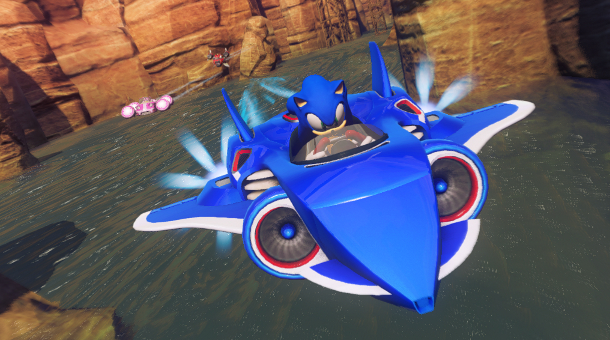 Sonic is back and this time he brought friends
Namco Bandai have released a great conversion of Tekken Tag Tournament 2  which plays host to some lovely Nintendo exclusive content. .
Darksiders 2 is a great game for all the Zelda fans as it surrounds a magical fantasy world and the game plays great,
Even a couple of the Eshop games are of high quality and with Trine 2 you get a exteneded exclusive version and if you where lucky enough to purchase by 31-12-12 ,it was at a  reasonable price to.
Now sales in Europe and the UK especially have been lower then expected ,you can walk into most sellers and buy one today, and online auction site Ebay has quite a few up for sale from business sellers and private buyers who looked liked they pre oredered a load to make a fast buck. . But repeorts suggest Nintendo has shifted over 2 million consoles world wide so far ,so that's not to shabby.

Nintendo have never used the same name for a console before and i think this is something it has to overcome to get consumers to realise it has new hardware and it;s out now.
It's a shame the rumour  behind the Nintendo merger or buy out of Sega was not known as think of it we could have had the'' Dream U''.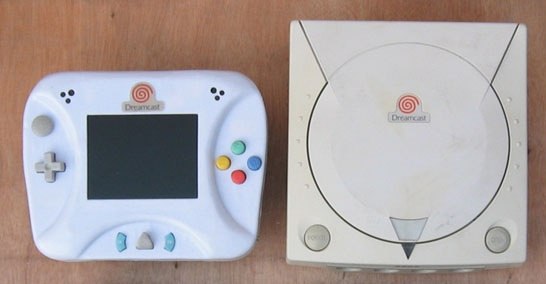 Dream U on the left , no actually it's Chinese Dreamcast Portable - only £300.00 to you
I for one am glad i purchased my Wii U , i bought some  games at good prices (all under £30.00) and all this at a time when my 360 RROD (Red Ring of Death)  for the second time.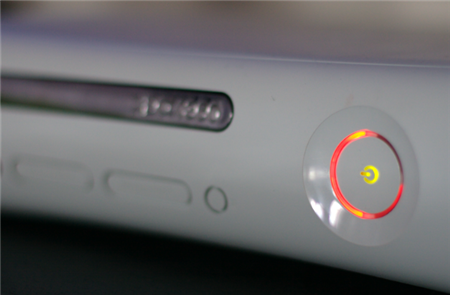 Buying a 360 ,well among it's features are these 3 Red Lights which  =  Crap Console

To be honest i am reparing my 360 with a kit ,i wont be giving Microsoft £90.00 to fix it so it breaks again.  But with games like ,Need for Speed Most Wanted confirmed for Wi U and some other great gems to come our way  Nintendo may have another winner on it's hands in the long run.
 And any way as the only remaining Videogame Console maker of traddional values you got to surpport them ain't U .
Bruno B
Video Game writer for the Kick'em in the Ghoulies group of web sites.