So of course you want to know what's going on over the next few weeks , but first the sad news last month Karate Legend Joe Lewis passed away after battling Brain Cancer ,he had a tumor removed in 2011 and doctors believed they had removed it all but in May this year he fell ill again and passed away this August . We will be doing a retrospective of his life on site that will go live in about a week or so.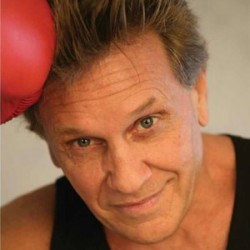 The Late Great Joe Lewis who passed away end of August

Also unfortunalty staying with the not so happy news is that Gordon Liu (SAN-TE) famous for his roles in the 36th Chamber of Shaolin and numerous Shaw Brothers classics as well as his role as the leader as the head of the Crazy 88's in Kill Bill is still in a bad way after his Stroke last year ,confined to a wheel chair ,he has cut himself of from the world and the only contact with the celebrity world are two of his closest friends who visit him of which one is Leung Kan Yan.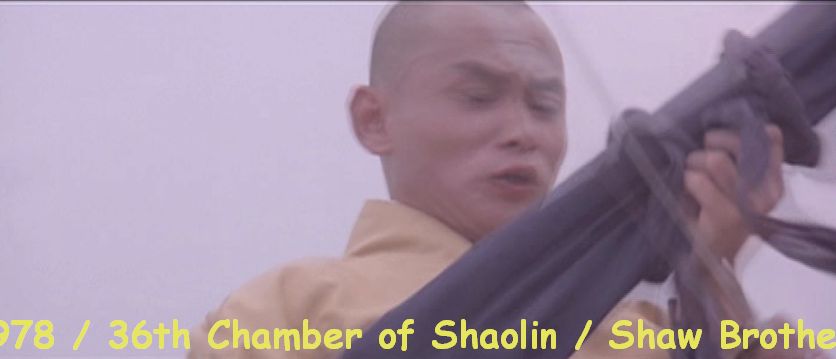 There is still hope that he may walk again after he lost movement in one side of his body ,and said he has shown improvement. We wish him well.
I hope all get to see him in his last film role ,in a Martial arts action film called ''Kill'em All'' ,still to be released look out for it, of note it also stars the Late Joe Lewis who  made the film before he fell ill again.
Now also this month look out for a Korean film extravaganza , we will showcase a handful of Korean films with the first already up ( Sword with No Name) our next feature review is the Thai/Korean co-production starring a mainly Korean Cast and directed in Thailand by prachya Pinkaew and action by Panna Rittikrai. Yes it's The Kick ,which also stars Petchtai Wongkamlao and Jeeja Yanin .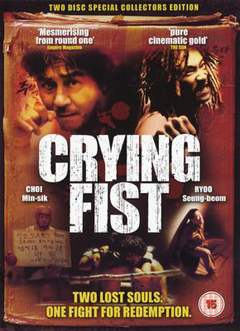 Crying Fist ,part of our Ryoo Seung-Wan feature appearing soon

After this we cover a selection of films by Ryoo Seung-Wan in a retrosective of his career.
Game wise our big feature this month is a look at Dreamcast classic ''SHENMUE'' a game so real your forget your own life, plus look out for news of Shenmue HD on XBOX live and the Playstation  Network..
There's also a couple of other surpises in store as well ,but hey we need some surprises.
Till next time ,Take Care,Stay Well,,Keep Fit and May it be Well with You.
The Snake.