With daily blasts across the internet of  one rumour to the next about this games systems policies or what's coming to this system or that system ,you may be confused  as to what is really legit or just someones fan ravings .
I don't don't like to speculate to much and i avoid publishing evry possible rumour that may crop up ,more for the reason it contridicts what i might have previously published.
I suppose the big news of the past couple of days is that SONY have officially announced the North American and Europe release dates for the PS4 console. And with most preorders for Christmas now closed as around 1 million preorders have been registered.
Of course how many may cancel their preorders for whatever reasons ,be it financial problems or just a change of heart we don't know .
But PS4 launches in North America on November 15th and two weeks later in Europe on the 29th of November.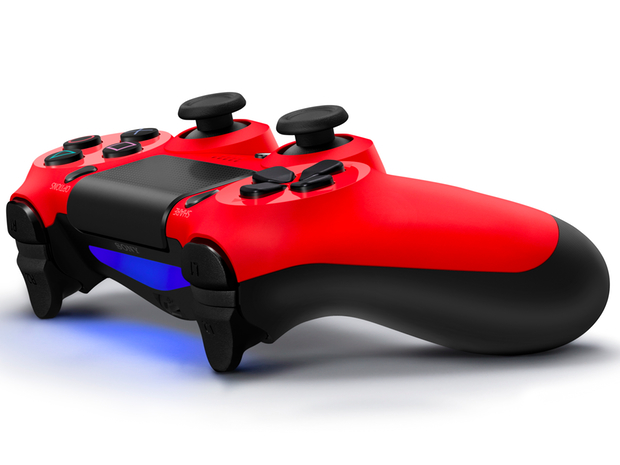 Also announced new Red and Blue PS4 controllers - £54.95 each

What's more  the launch line up just announced is as follows ,now there's apprently thirty titles to come but here are the ones which are more or less promised.
Call of Duty Ghosts - PS4  - Xbox One - Wii U - 

Need for Speed Rivals- PS4- Xbox One - PS3- Xbox 360

Fifa 14  - PS4 - Xbox One - PS3 - Xbox 360

NBA 2K14 - PS4 - Xbox One - PS3 - Xbox 360
Skylanders Swap force -  PS4  - Xbox One - Wii U  -  PS3 - Xbox 360 - Wii

Battlefield 4 - PS4  - Xbox One -  PS3 - Xbox 360

NBA Live 14 -  PS4  - Xbox One -  PS3 - Xbox 360 
Madden NFL 25-  PS4  - Xbox One -   PS3 - Xbox 360

Killzone Shadowfall -  PS4

Drive Club - PS4 

KNACK  -  PS4

Assassins Creed IV Black Flag -  PS4  - Xbox One - Wii U  -  PS3 - Xbox 360 
Watch Dogs -   PS4  - Xbox One - Wii U  -  PS3 - Xbox 360 - Wii
Just Dance 2014 -   PS4  - Xbox One - Wii U  -  PS3 - Xbox 360 - Wii
Lego Marvel Super Heroes -     PS4  - Xbox One - Wii U  -  PS3 - Xbox 360

There's not a lot of exclusive content here mostly multiplat titles. I have llisted beside what platforms these titles are coming to as well so you can see whether it's worth diving into next gen just yet for your self.

So That's just three exclusive titles above with some of the biggest being multiplat titles.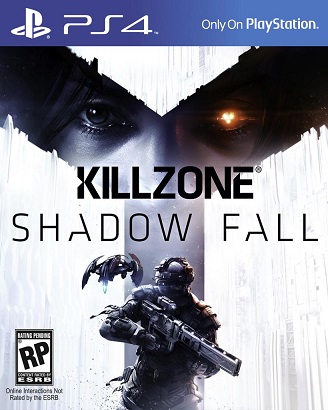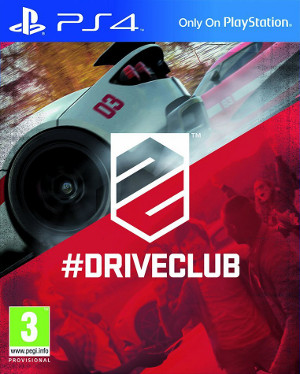 Exclusives at launch seem a bit scarce ,but Wii U was no better.

Now on the Microsoft front , who are still to announce the official street dates for the unit have reduced the number of countries the Xbox One will be available at launch from 21 to 13 ,this i think can only do them harm ,especially when little Johnnie's parents are looking to buy him anew console for Christmas in say the Netherlands and they plump for a PS4 or Wii U because Microsoft have delayed the launch in their region.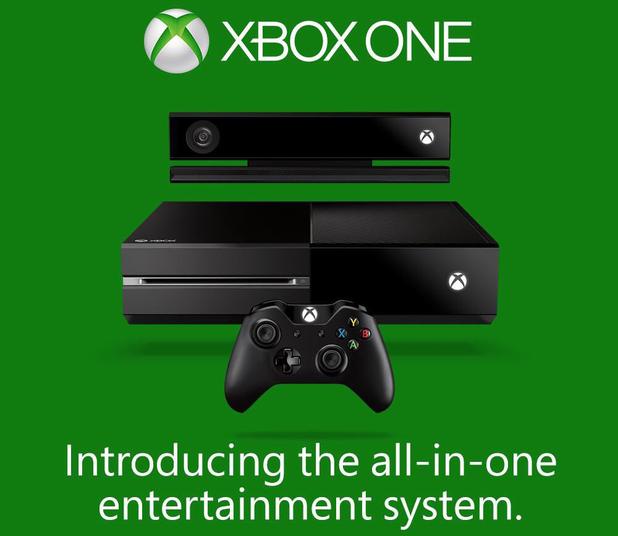 Also on the Xbox One front is the announcement that the new Kinect wont have to be connected to the console all the time and that you can now switch it of ,yes another 180 on Microsofts part due to some people thinking their being spied on if they have the unit on.
So if you don't need the Kinect connected now ,does that mean there will be a cheaper kinect free version of the console ,well no .
Microsoft says the new kinect is a integral part of the XBOX ONE and for certain tasks if you choose your have to connect the unit .
But it's OK now as preorderes will now geta copy of FIFA 14 with the console. Well it may entice the Football fanboys but for the rest there just be stuck witha game they cant sell because everyones got it for free.
You know what it's like with these EA sports titles ,they release each year to cash in on the fans who continually buy the same game year in year out ,thing is your old version becoames worhtless and no one wants them not even for 99p on ebay.  You might as well throw the games away and reuse the DVD/ Bluray case for something else.
Anyway as soon as we have a street date for the Xbox One i will publish it here.
Now Wii U , the recent Pikmin 3 launch has seen a upsurge in units sold in Japan ,which dipped a couple weeks after but has gone back up again in the last week.
The European launch of Pikmin 3 was a success for the game and it continues to sell ,but as far as causing a hardware spike in sales it doesn't seem apparent as it did in Japan, the game released in North America on August 4th ,but figures are not in yet on those sales ,so we'll have to wait and see.
In the UK  Nintendo have been doing various tours and roadshows to showcase the Wii U and 3DS and from what i have seen it may prove fruitfull for them this Holiday season.
Also with the announcement of some 20 Indie titles to come to the Nintendo eshop before Christmas it looks like Wii U owners will have something to play if there on a budget to.
Where particulay looking forward to titles like 'TNT RACERS, Scram Kitty and his Buddy on Rails,Tengami ,Festival of magic and Giana Sisters Twisted Dreams which is released this week.
Also the Wii U Virtual Console gets another release this week in the form of Street Fighter 2 , Street Fighter 2  Turbo and Super Street Fighter 2.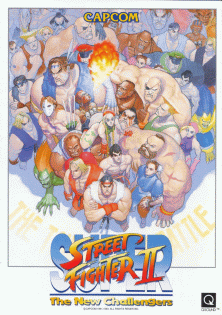 Retro fight action arrives this week on Wii U
And not forgetting another two big titles out this week in Europe are Platinum Games Wonderful 101 which is published by Nintendo and another exclusive for the console, also this week sees Ubi soft release Splinter Cell Blacklist on all current systems and early word up from the American release a couple days ago is that the Wii U version looks a lot better then the others, but is lacking the Local Co-op play found on the PS3 and 360.
But the Wii U version does have Gamepad intergration making the game more involved in some ways.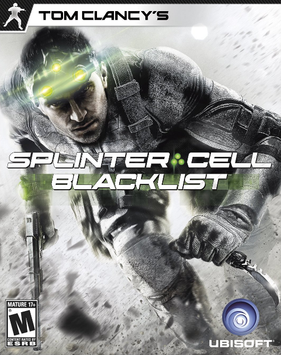 Out in North America Now and Europe on the 23rd August.
Early reports are evidnet that  that Multiplayer online play is suffering on Wii U and PS3 due to server problems making some peoples consoles crash. But hopefully Ubi soft will get a patch out to rectify this and ASAP to.  No word up if 360 users are experiencing problems as yet.
And the Wii U love doesn't stop there because end of the month ,which is only a week away sees the game that caused thousands of Wii U owners to bombard Ubisoft with rants and rave earlier in the year. Yes Rayman Legends is out next week on the 30th in Europe on Wii U  /PS3 /360 and PSVita.
In other Current Gen news this week on PS3 and 360 we have Saints Row IV out this week and The Bureau XCOM Declassified also released on PS3 and 360 .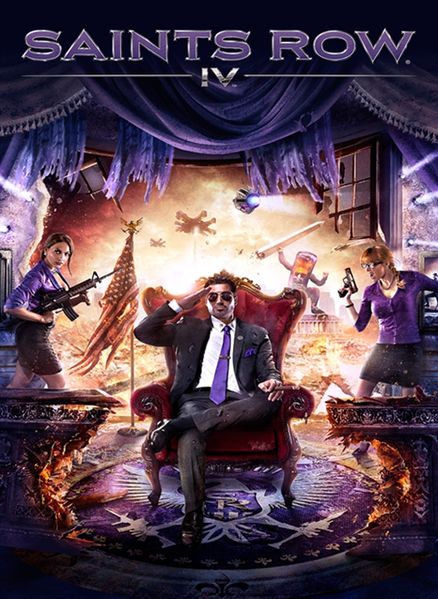 Out this week on PS3 and 360
The European equivalent of E3 is taking place in Germany at the moment ,so i'm sure where have more news from Gamescom this week and next.
So keep gaming and bashing those buttons.
I'll be back next week with more news and then we look forward to the UK's big gaming event ,Eurogamer Expo which takes place at Earls Court in London for four days ,where there for two of those days and will bring you all the news straight from the show floor.
So what you looking forward to and are you licking up any of the games released this week?

Bruno B.