| | |
| --- | --- |
| Posted by THE SNAKE on November 8, 2013 at 10:10 AM | |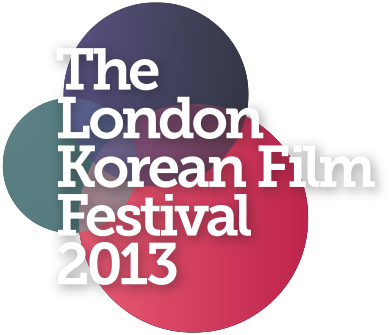 The 8th London Korean Film festival kicked of officially on the 7th of November  with a screening of a surprise Blockbuster hit from South Korea. The film was Hide and Seek directed by Huh Jung and starring a realivity unknown cast consisting of Son Hyun-Joo,Moon Jung-hee and Jeon Mi-seon.
The film was made a tight budget of 2.5billion won, and broke many South Korean box office records.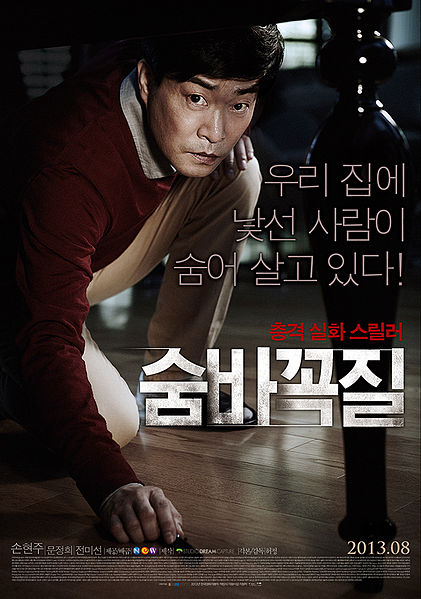 Now we did not attend the offical opening ,as we where lucky enough to be invited to a special screening of the film the night before in the West Ends Haymarket .
We where privy to a Culture treaty being signed by the South Korean and UK secutary of states for Culture ,which was was witnessed by  film maker and back bencher David Puttnam.
We also had film critic Tony Rayns as our host for the evening and a surprise guest in the form of the President of South Korea who is in the UK on a state visit. So apart from meeting the Queen ,the Prime Minister and other royals President Park Guen -Hye also came to open the Festival . Which was great honor for the organisers.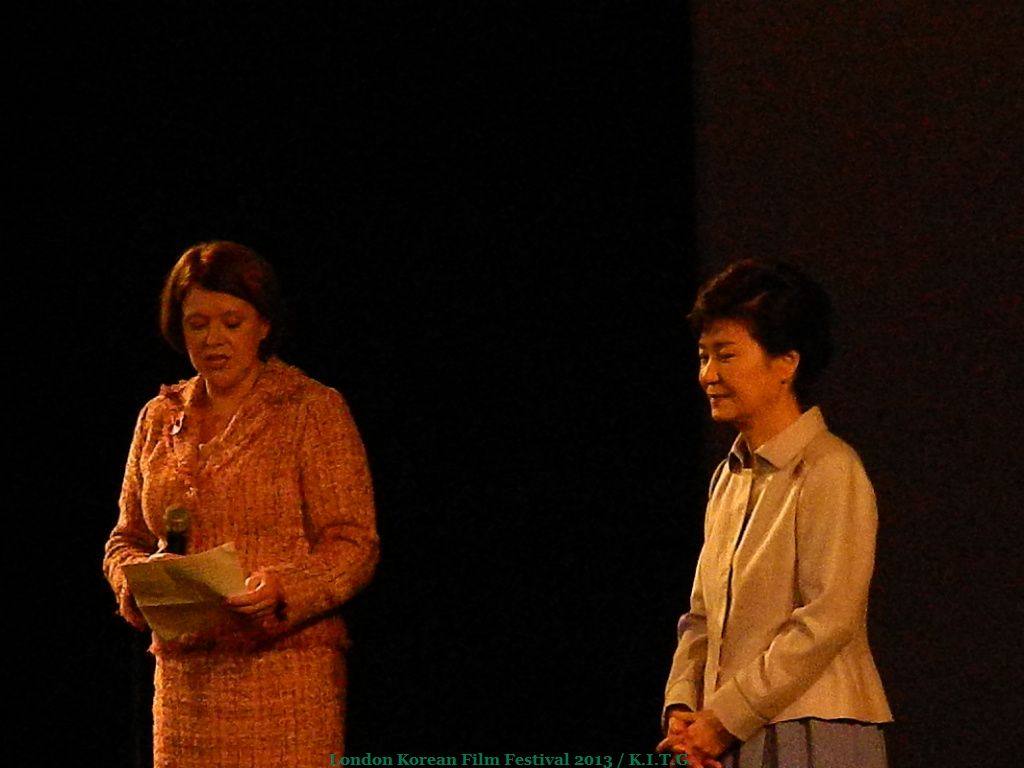 President Park Geun -hye (left) with Maria Miller (UK Minister of Culture -right)

Of course security was tight and we went through some security checks before getting into the cinema.
The film was a pleasent surprise ,but where be doing a  review and feature on the Special screening on site shortly as well as our full feature on the festival which runs till the 22nd November , where actually at  few screenings and also the closing Gala in London .
For more on the festival please visit the official Festival Page , link below.