For the past two months the London Korean Cultural Centre in the Strand have been holding one of their regular Film night features ,which feature either a director,actor or screenwriter or any other filmmaker.
In a three year project which started way back in 2012 (something we did not know about at the time) they featured in 2012 the works of twelve directors ,showing their films in series and inviting said directors to visit for one of the screenings of their films.
In 2013 it was the turn of the actors, This time four actors/actresses where chosen with each having four or six films on show with the final film with said actor/actress in attendence.
Unfortunately  we where unable to make many of the screenings. and as the screenings are free with limited spaces they often get booked quite fast.
We where lucky to get to a couple featuring Choi Min-Sik and actually got to meet the man in question to ,which was great.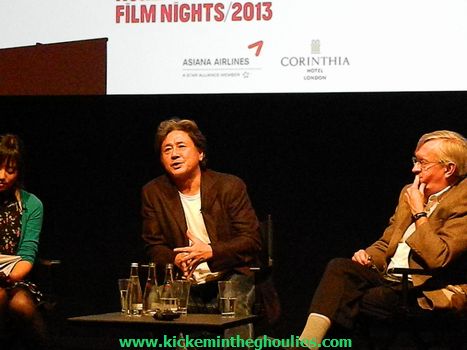 Choi Min -Sik in London in 2013

We attended a few screenings for rising star Ha Jung-Woo ,but where not quick enough to meet him as the spaces where taken quicker then a speeding train.
This year is the year of the film makers, whether they be Screenwriters,Directors,Producers or choreographers.  We aim to not miss as many as we did in the past , though even though the screenngs are free you still have to get to London in time to view them.
Anyway this year has started with Screenwriter turned director Park Hoon-Jung ,who wrote the screenplays for  ''I Saw the Devil'' , The Unjust, The Showdown and New World. The latter two which he also directed.
We had already seen ''I Saw the Devil'' at the Choi Min-Sik event last year ,so we attended the screenings of the latter three films.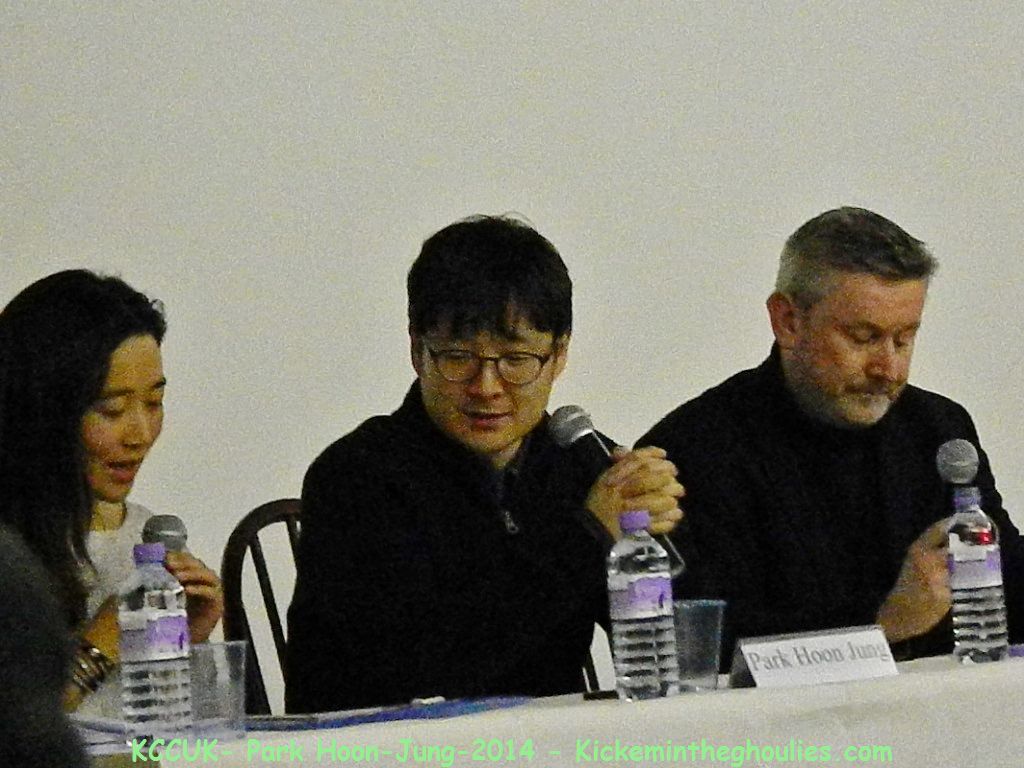 Park Hoon-Jung (center)

For New World Park Hoon-Jung was in attendence in London for a Q&A after the film .
With only just publishing our review of The Showdown ,our New World review will be in a couple of Days with pictures from the event .
We look forward to seeing the next in the series providing it meets with the sites criteria, but as where quite open to what we view chances are if we can make it where be there to cover the event.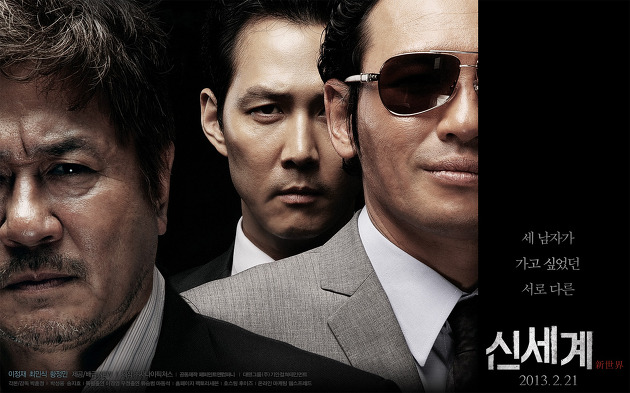 Poster for New World with Choi Min-Sik, Hwang Jung-Min  and Lee Jung-Jae