| | |
| --- | --- |
| Posted by THE SNAKE on April 26, 2014 at 9:40 AM | |
Found these cool looking watches for sale on ebay from our affiliate partners Ancestral Star, All Leather straps and with Quartz Movements .
Resident Evil - Umbrella Corporation
Star Wars - on Bracelet
Punisher
Wolverine (from the Comic ,not the film)
Clone Wars - smaller round dial strap watch
Batman Dark Night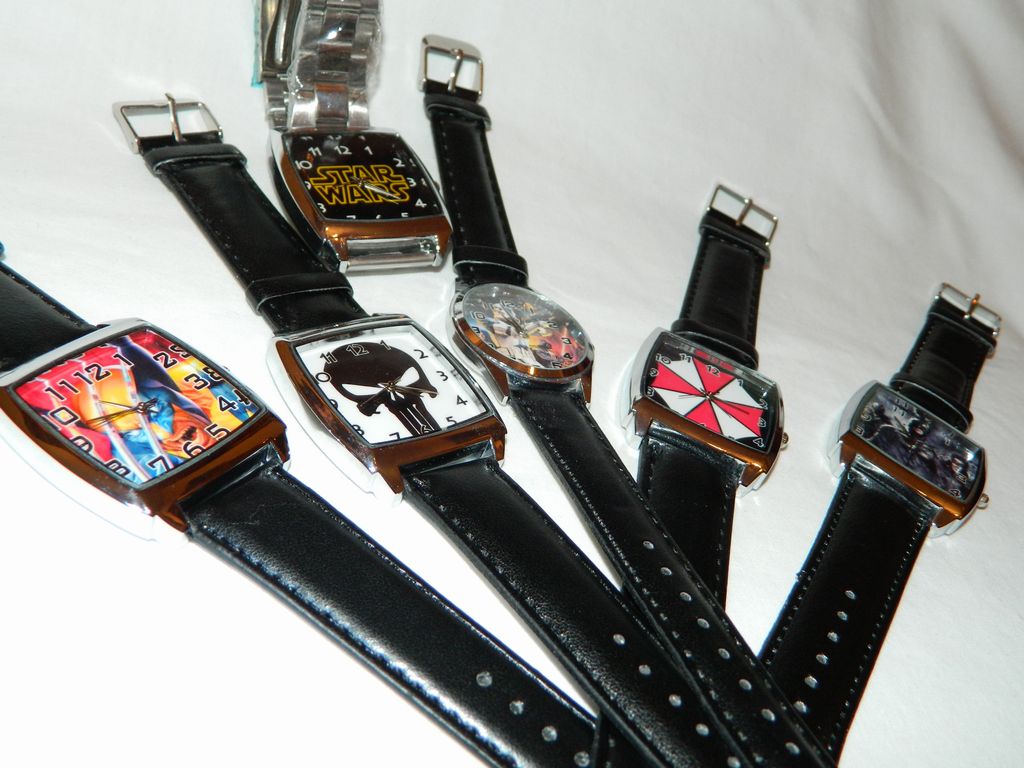 Visit Ancestral Star ebay shop to purchase from £14.99 for the strap models or £18.99 for the Star Wars Bracelet model.
Or if you pay direct by paypal by email payment.  save £1.50 a piece.
All watches shipped FREE within UK by economy post

Buy all six for £75.00 shipped special delivery  free within UK .
All supplied in Generic gift box.
email Ancestral Star at ancsta@talktalk.net for more info on paying direct by paypal and saving.
Mention you saw these on Kickemintheghoulies and get another 0.50p of per item if paid direct through paypal - Does Not apply to sales through ebay