| | |
| --- | --- |
| Posted by THE SNAKE on March 20, 2020 at 3:45 PM | |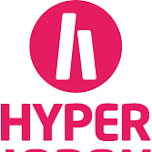 NEWS JUST IN - Crossmedia have announced that the proposed HYPERJAPAN FESTIVAL due to take place at Olympia on July 10th-12th has been postponed due to the COIVD19 outbreak. 
Now seeing as Many events have been postponed ,you may think this is the norm, but many events have been reschedualed , MCM London Comic Con May was recenlty postponed till the 10th -12th July , in effect clashing with Hyper Japan Festival , Seeing as many of the exhibitors at both events are the same it seems some sort of compromise had to happen , also many on social media had aired their unhappiness about the events clashing with the new dates. 
Seeing as MCM in effect does attract more visitors ( 200'000 in a weekend) ,exhibitors would of course take more money at MCM . I reckon if both events would have gone ahead , my bet would be that Hyper Japan would be the one to suffer losses in lost exhibitors and visitors.
I have attended both events for years , it will be interesting to see how close the new date which is coming shortly is to the potponed one. They might go for a August date , we should find out in the next few days. 
Watch this space for the new date of Hyper Japan Festival 2020. 
Also it was apparent that the Birmingham MCM comic con also clashes with other events , though i am not to sure what they are at the moment, once i find out i will post a update