| | |
| --- | --- |
| Posted by THE SNAKE on March 28, 2012 at 4:00 PM | |
Electroincs Game giants GAME have announced that they will close 277 stores across the country as the company fights massive losses. Hopefully a buyer can be found for the remaining stores . So apart from the sad news of more then 2000 people losing their jobs ,are you sad or do you think they had it coming?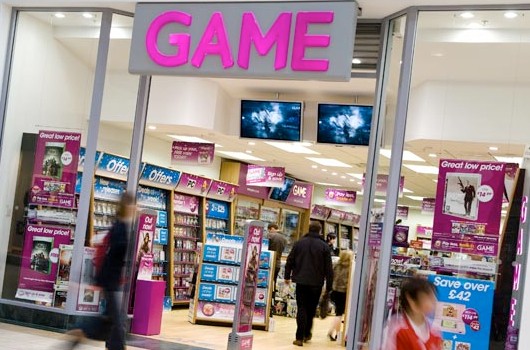 Years ago there where many independent video game stores that offered good product at reasonable prices ,often rewarding there frequent customers with good discounts ( I know i frequented many around London) ,None of this LOYALTY CARD CRAP THAT takes you ages to accumilate £1.50  ,well not unless you spend 10'000 a year on games that is.
Game for a long time have been crapping on gamers ,and it is this why so many use online stores like Play.com /Amazon and video game specialists Playasia ,not forgetting the many sellers across the net .
So had they  not tried getting as much for everything and offering a discount price (if Tescoe and Asda can sell cheap games why can't the largest video game retailer do the same) , So poor old jimmy saves his pocket money to buy a £40.00 game,he plays it and wants to sell it ,game offer him a pittence and they sell Jimmy's game not far of the original new price. People soon saw through this ,that's why people sell there games on eBay and such like.
I have never been a fan of GAME. ,maybe if a decent buyer can be found for the remaining shops and they can turn it into a decent store with good prices and keep up with the times as far as digital downloads and the reoccuriing Retro scene then maybe it will succeed . But i would rename the company my self just to get away from the the whole GAME debacle.
Where i live now there are a couple of independent stores that seem to offer decent deals if people want to shop in a shop,you know sometimes it's nice to just pop out and buy a game ,and at a decent price to.
The Snake.
Tellin it like it is.

March 2012