Hi all,
Bruno.B here with the latest games related news. Having just attended the London EGX ( formally Eurogamer Expo) and played some of the latest games ,sat in on developer previews and sessions , we can confirm it's definitely the year for the games ..
Of course with the holiday season approaching their are some big releases coming our way in the form of Smash Brothers for 3DS and Wii U, Forza Horizon 2 on Xbox One and 360 , though only the Xbox One version was shown at EGX.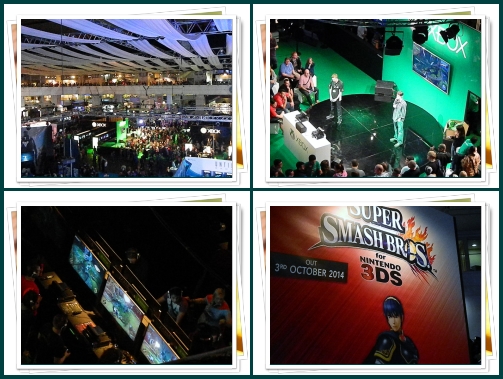 The Showfloor at EGX, Xbox One,Smash Brothers,PS4 and more!

Far Cry 4 for both PS4 and Xbox One and it's Last Generation siblings and of course PC is also due this holiday season , in fact from a Publishers view Ubisoft seem to have a vast range of titles releasing prior to Christmas across many formats, two Assassin creed games ,one for 8th generation consoles and one for last generation,though Wii U owners lose out this year as Ubisoft believe Wii U owners don't want to play AC games on the Wii U.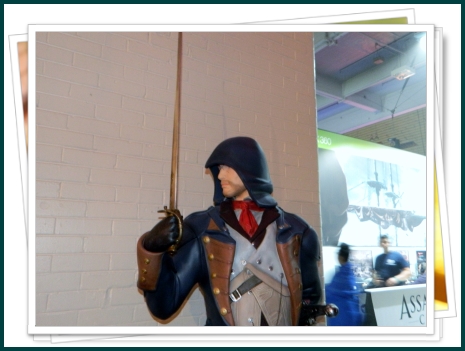 Assassins Creed coming to all Platforms ,oh except Wii U

Shame when many Wii U owners did actually buy the last two iterations ,  Ubisoft also have 'The Crew ' releasing on the next generation platforms and 360 ,but not PS3 or Wii U , their reasoning is because the architecture of 360 is similar to PS4 and Xbox One.
But Wii U owners will be getting Ubisoft title Watch Dogs some six months after the release of the game on other platforms ,it releases in November ,oh wait it's apparently on the same day as Smash Brothers Wii U.  Well that's marketing gone wrong, as it won't sell and Ubisoft will blame Nintendo owners for not wanting their game.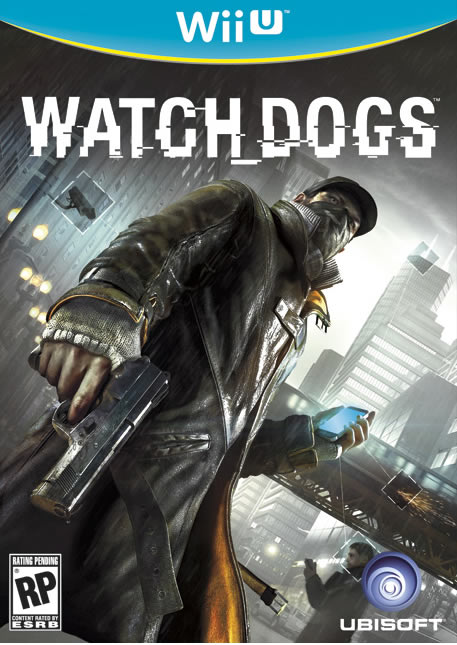 Wiil it Sell? , Will it be up to par of the other version? , or will it burn ?

They would be sensible to release maybe  later in December  or early November , even Sega moved the date for Sonic Boom so it would not clash with Smash Brothers.
Keeping with Sega ,their upcoming game ''Alien Isolation looks set to take the horror genre into another level of scaring the pants off you.
Crafted by thier UK based studio Creative Assembly it looks like that Alien Game you have always wanted is arriving very Shortly on October 7th for both last generation and current genaeration consoles ,but not Wii U.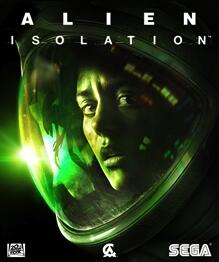 Be Scared!

More on Alien Isoaltion in our full EGX feature this week.
Other games news is where be reviewing a couple of games in the next two weeks , where be looking at Indie title Armillo on Wii U and where be going back in time with a retro classic.

At least Wii U is getting some great Indie titles

Where be doing two features on this years EGX at Earls Court , one on this very site and another on our sister site Cosplay Heroes ,where the it will be focused on the Cosplay at EGX and the Nintendo Cosplay competiton at the show.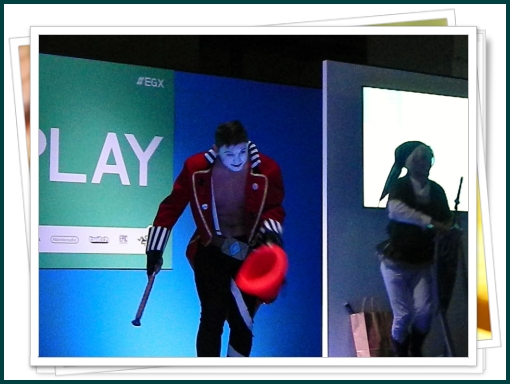 Cosplay at EGX

We have another announcment shortly for all you game fans , but  where keeping stumm about that at the moment. But it should please regular visitors into gaming .
I'' be back soon with more gaming news as we get into the holiday period , remember keep your finger on the button.
Till next time
Bruno.B