MINI REVIEW
Yes mini reviews are here , Not all films we view really warrent a full on site feature, some dont really fit into the sites criteria.
The only time we will feature a comedy or romcom film in a site feature is if we are attending a film event and are covering many films.
So now we have these small snippet of film reviews where we get to grips with some casual viewing .
Our first film is a 2017 Comedy from China by Dayan Eng who directed and produced., it's a bit of a indie film and when released in the summer of 2017 it placed third at the Chinese box office and it had stiff competion.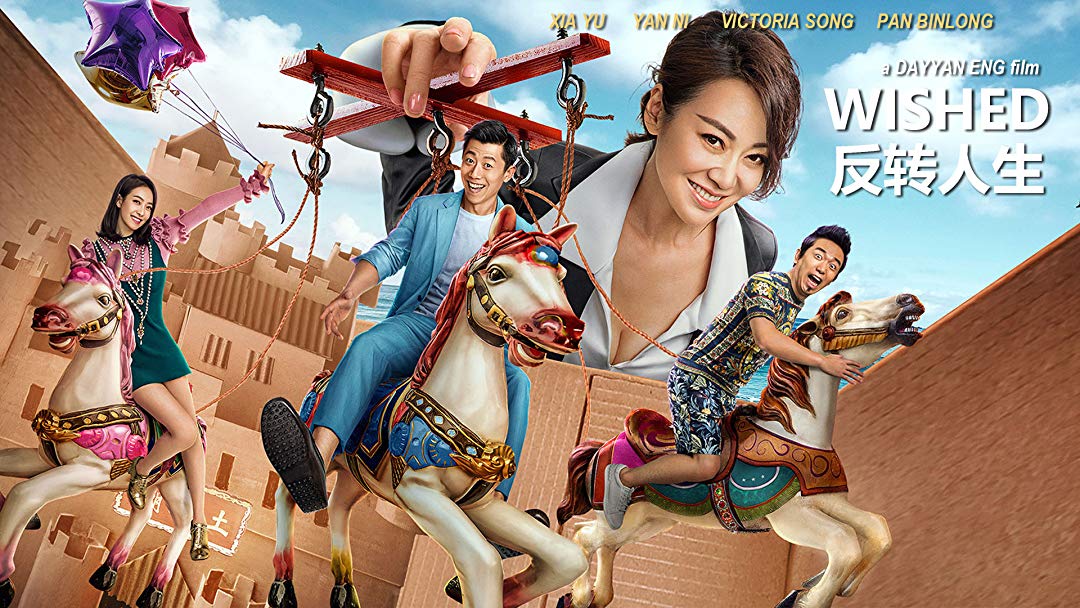 MINI REVIEW - WISHED-2017
Wished stars Xia Yu , Yan Ni and Victoria Song. It also has cameos by Daniel Wu and David Wu ( two stars well known for there action roles in Hong Kong action films).
Xia Yu plays a Insurance slaeman who just can't catch a break, he has a job he's not fond of and has low expectaions and ditches his girlfriend to save her a life of misery.
But when all hope is lost he meets a young woman who claims to be a goddess and will grant him 19 wishes from his past life. Unfortunatly he is unable to choose these wishes and they are based on wishes he has made over his life .
Of course he just thinks this woman is a crank but when strange things start happening he starts to wonder , Also this goddess of wishes shows up in his aprtment who he shares with his friend.
Without spoiling the crazy fun in this film , think of something you wished for as a child and then it comes true right now. It so funny in places .
Of course as the film goes on hs wishes come from his later life so there a bit more sensible ,or at least you might think. 
There are some great nods to old school Hong Kong movies and Hollywood ones to. 
For a Indie title it featured a fun story and good special effects for the $5 million dollar budget.
Wished went on to appear in the USA and won awards to. 
Wished is available to view on Amazon Prime video Now , or can be got on Region 3 DVD or Bluray as well. 
For a relaxing film to have a laugh at Wished was good watch that exceeded my expectations as i expected i might end up turnng it off, but it grabbed me and i stuck with it.
Though the subtitles loose something in translation Wished is a fun watch.
Sertes Nake 
March 2020